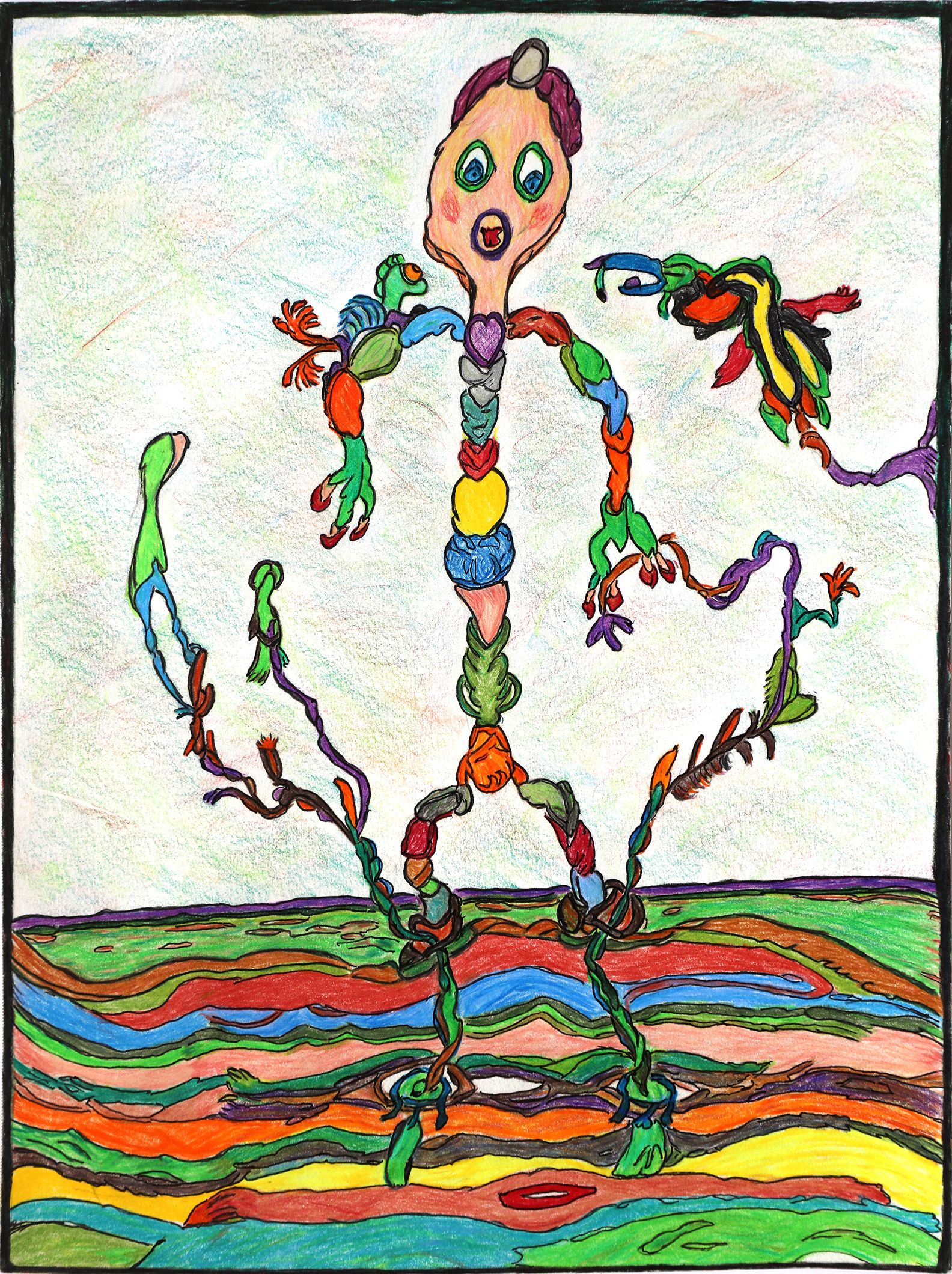 Stellarhighway is pleased to present
Porous Holobionics
, a solo booth of new and recent work by self-taught contemporary artist Manal Kara brought together for Outsider Art Fair 2023. The title of this presentation derives from a descriptor Kara has occasionally used for themself over the years. The concept of the holobiont extends a central organism, like a human being, to include the consortium of microorganisms in, on and around it.
In addition, we are pleased to participate in this year's rendition of OAF's Curated Space exhibition,
We Are Birds
, with a dresser-back painting by Carolyn Oberst. Produced in partnership with The Birdsong Project to benefit the National Audubon Society. Other participating artists include: Vahakn Arslanian, Shuvinai Ashoona, Romare Bearden, Pearl Blauvelt, Ilija Bašičević, Beverly Buchanan, James Castle, William Edmondson, Minnie Evans, Walton Ford, William Hawkins, Michel Nedjar, Paa Joe, Kananginak Pootoogook, Eleanor Ray, Janet Sobel, Fred Tomaselli, Bill Traylor, Eugene von Bruenchenhein and Domenico Zindato.
Finally, OAF has once again partnered with God's Love We Deliver for this year's fair. God's Love We Deliver is a non profit organization that works to improve the health and well-being of New Yorkers living with HIV/AIDS, cancer and other serious illnesses by alleviating hunger and malnutrition. In support of GLWD and their mission, we are proud to have donated a colored pencil drawing by self-taught artist Margaret Mousseau to the silent auction that will take place during the fair at their booth A1 located at the entrance. All proceeds go towards the organization's programs.
Please contact Stellarhighway for more information.