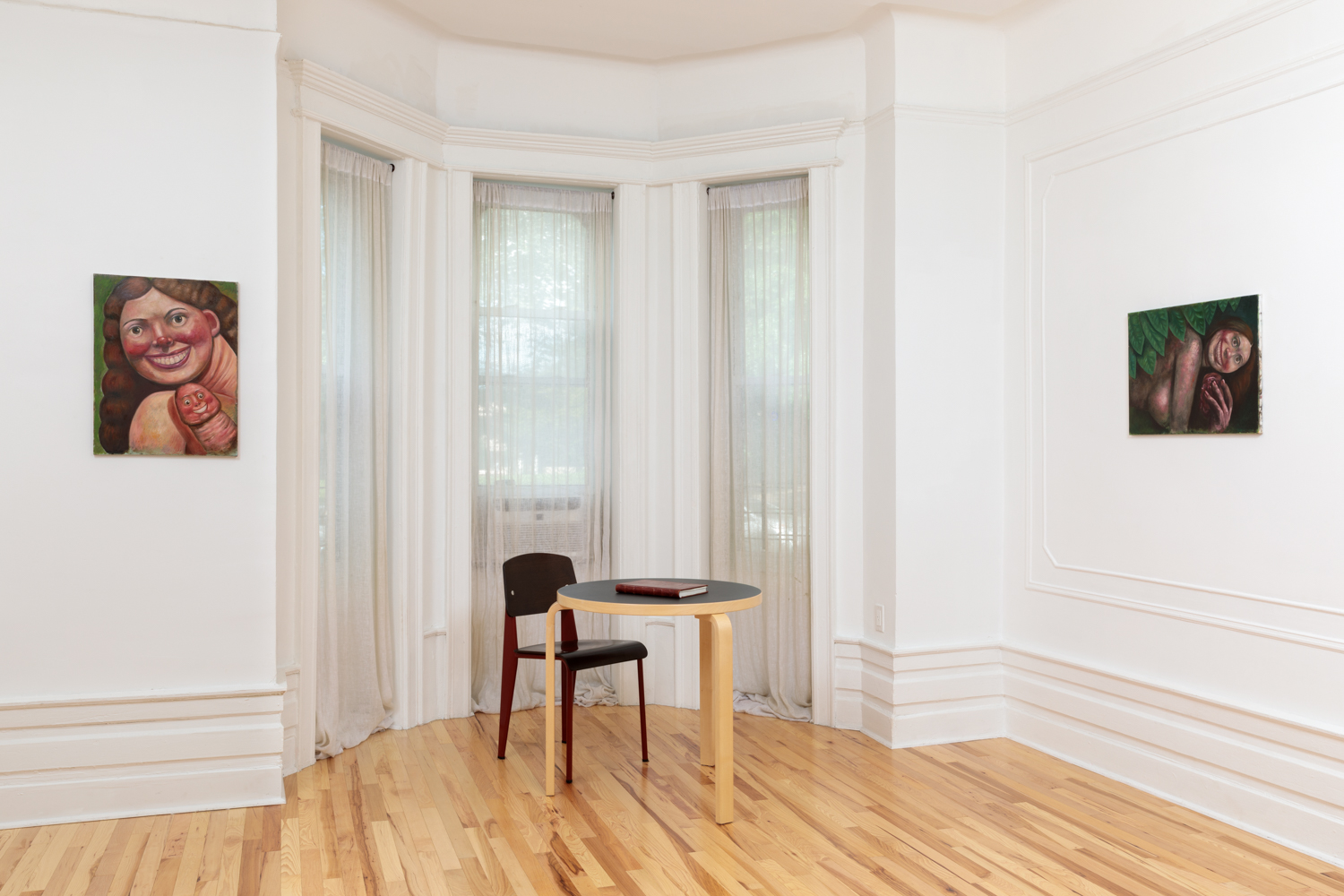 Stellarhighway is thrilled to present
Hunter
, a solo presentation by Amalia Angulo. This group of nine new canvases centers around images of seductive, voluptuous women and animals amidst the jungle, probing ideas of domestication, civility and the wild seed of our species.
Amalia Angulo (b. 1980, Havana, Cuba) graduated from The Altos de Chavón School of Art and Design with a degree in fine art. Angulo's practice interrogates human psychology through stylized vignettes of doll-like figures that masterfully tread between the idyllic and the unsettling. Depicting exaggerated and heavily sexualized bodies, her subjects confront us with disconcerting, wide-eyed gazes and stiff smiles. These saturated works aim to deconstruct notions of perfection and imposed limitations of being, visually riffing on art history and other sources ranging from newspaper comicstrips to mid-twentieth century pin ups. Angulo has recently closed solo exhibitions at Sean Horton (Presents) in New York, NY and at Hudson House in Hudson, NY, where she was also a resident artist. Other exhibitions include those at Marvin Gardens & Best Western, New York, NY; Nader Gallery, Santo Domingo, DR; Casa de Teatro; Santo Domingo, DR; and numerous pop-up exhibitions in New York and Los Angeles. Angulo's work can be found in private collections across North and South America. She is currently based in Catskill, NY.
Please contact Stellarhighway for more information.